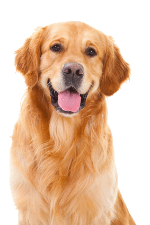 Our professional staff is dedicated to giving your pet the individual care and attention it needs. Whether your pet needs a special diet, wants to bring along a favorite toy, or simply needs a little TLC, we accommodate those needs. For your pet's health and safety, we have an on site veterinary clinic Monday through Friday.

DOG BOARDING - Dogs will enjoy out indoor and outdoor kennels. Our spacious private indoor runs, each have cots have water 24/7. The kennel is clean and sterilized daily. A securtiy fence completely surrounds the dog boarding facility and exercise yard. Please limit your pet to 2 items from home per visit. Your pet has a shoebox size basket for personal items so keep that in mind for his/her visit.

CAT BOARDING - Cats will enjoy a separate boarding area with large indoor and attached outdoor kitty condo. Your cat can safely enjoy the forest setting and a sunny spot. During our Playtime Program, your cat has the option to interact with people in a relaxed, comfortable atmosphere. Some may want to play tug-o-war with a ball of string, while others may simply want to be rocked, petted, or brushed.
SMALL PETS - Birds, Guinea pigs, Ferrets, Rabbits etc., are also boarded at Animal Inn. Owners must provide pets cage, food, bedding and any other necessities.
PLAYTIME
- The Animal Inn's Playtime program offers your pet the option of regularly scheduled, individual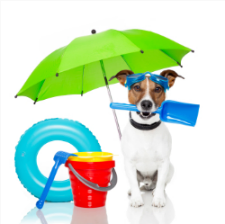 activities. Playtime is 20 minutes which includes a walk and off leash play. Every playtime is one-on-one with one of our playtime dog walkers. Whether your pup wants to play tug of war, fetch, explore, or just cuddle we do it all!
For your pet's health and safety, we have an on site veterinary clinic Monday - Friday. Daily observation and monitoring records alert us to even the slightest change in behavior or disposition in our guests. Necessary medications are administered by trained staff according to prescribed schedule
All our guest are required to have the necessary vaccinations:

Our lovely staff disinfects the kennel daily, making sure our sanitary standards remain impeccable.